The WaHi Wednesday Weekly Jazz Jam
- The WaHi Wednesday Weekly Jazz Jam: since February 2015, this jam has provided a way for the many jazz musicians in Washington Heights (and beyond) to gather at a neighborhood restaurant (Le Cheile), play music, and network. As of March 11, 2020, there had been 245 sessions: over 300 musicians playing, and as many local listeners; since the pandemic shutdown we have been hosting a weekly online "Jazz Hang and Salon", in which musicians (and listeners) gather on Zoom to play for and listen to each other, and have been hosting outdoor pop-up sessions in Bennett Park.
Come play or hang with us! Tuesdays, 7:30 - 10:00 Kismat.
NO JAM SEPTEMBER 28
603 Ft. Washington Ave at w. 187
www.kismatindiannyc.com
and...
Join us Every Monday. 4:00 - 5:15 (weather permitting).
WaHi Weekly Jazz Jam in Bennett Park
Ft. Washington Ave. between w. 183 & 185 sts.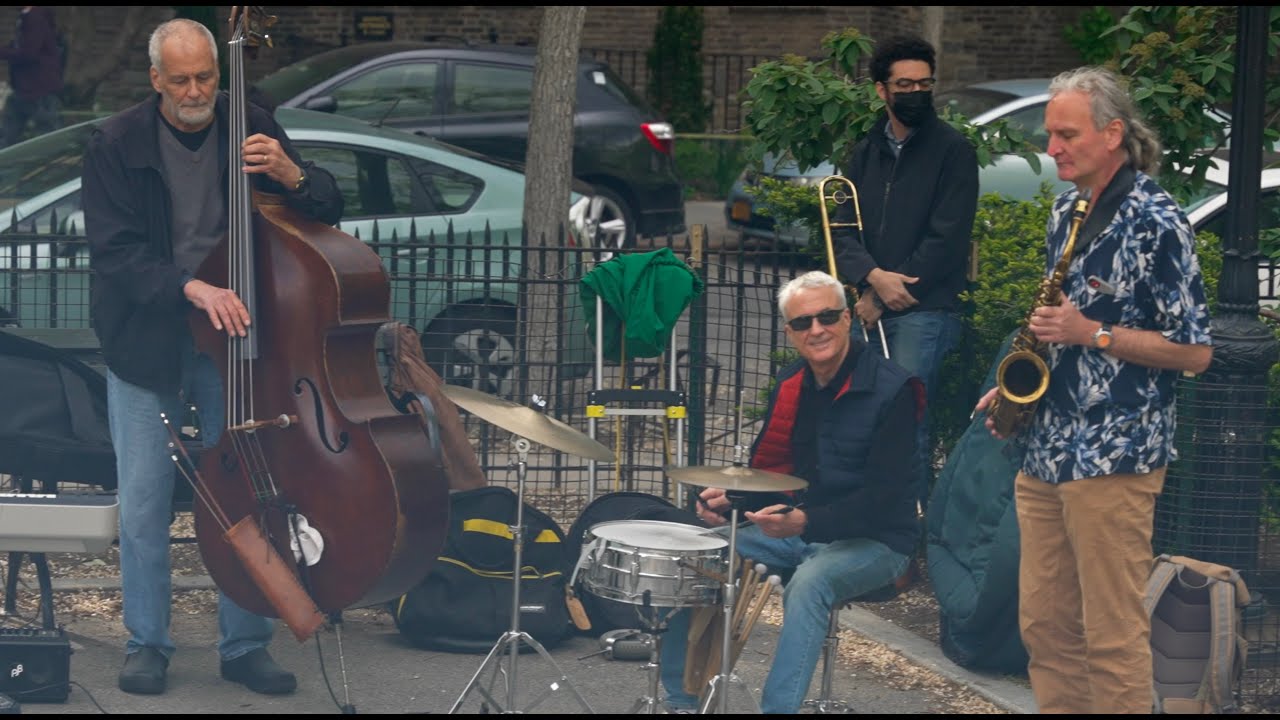 Here's a tast of a recent Bennett Park jam...